Pricing that suits your needs
Start with the essentials, then add on products and services based on your company's needs.
Essentials
AU$

6

per employee / month – paid annually
Paperless Onboarding
Employment Contracts & HR Policy Library
Employee Directory
Employee Self-Service
Documents & e-signatures
Org Charts
Leave Management
Payroll Sync
Visa & licence compliance
Performance
AU$

9

per employee / month – paid annually
Everything in Essentials, Plus:
Performance Reviews
Surveys
Recognition*
Goals & Checkins*
HR Performance Template Library
Minimum annual agreement of $2,000. All contracts billed annually.
*in development
Special enterprise pricing available
Get in touch with us for volume-based pricing.
Get in touch
Scalable solutions for mid to large business
Scalable Pricing
Our product scales as you grow – and so does our pricing. Tiered pricing allocates discounts as you move through tiers.
Implementation
Managed implementation helps you get up and running in the shortest time frame possible. Our platform is light and flexible to implement and optimise.
Custom Integrations
Unify your people data with a connected HR stack syncing all your favourite tools.
What our customers say
Iris Apello

"HR admin was becoming quite overwhelming and we wanted something that automated our processes as much as possible. We also didn't want to spend months getting things setup."

– Flow of Work

Louise Glover

"An impressive experience. I've worked for several employers over my career, and have not experienced such a seamless and exciting introduction to a business. While the culture is ingrained in the business, I can see that Worknice helps enable and deliver it."

– Experience Digital
You're in good company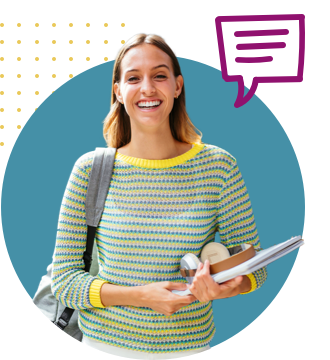 Worknice is more than just software
You don't have to do it alone. Worknice's award-winning customer support and services teams are here to answer your questions, help you master the latest HR methodology, and make sure you're getting the most out of your tools. All that — plus our detailed help documentation, educational resources, and training programs — means you'll never feel left out in the cold.
FAQs
Is there a minimum annual investment?

Yes there is. The minimum annual agreement is $2,000, which equates to 14 people on the essentials plan. Contract billed annually.

Can I pay monthly instead of annually?

Yes. Monthly plans are available at an additional 20%.

When will my card be charged?

Your billing cycle (monthly or annual) starts the day you sign up to Worknice. At the start of each billing cycle you pay for all active employees in Worknice.

What happens when I add someone?

You only get billed for active employees in Worknice. When someone is added we prorate the charge from when they start to the end of the billing period (monthly or annual).

What happens when I terminate someone?

When someone you've already paid for is terminated, we add a prorated credit to your account for the unused time. Credits are automatically applied to the next bill.

How can I buy your software?

Simply get in contact with us and we can create your Worknice account and you will immediately be able to purchase your software via credit card.

Can you help us get started?

Absolutely! You will have access to our robust help center and friendly support team. Our team is happy to help you configure Worknice to fit your needs, integrate with your payroll, and successfully roll out to employees.

How do I cancel my subscription?

Email support@worknice.com to cancel your subscription. Your subscription will end the day you request cancellation.

What payment methods do you accept?

We accept all major credit cards (Visa, MasterCard, American Express) and annual invoices (Minimum order value via invoice $10,000).

How long does it take to get up and running?

Typical implementation times can be days, not weeks or months. Ofcourse, getting your teams comfortable with platform is important, and we help you with this by offering out of the box tutorial videos and guides.
Let's Grow Together
Talk to us about your plans and discover how Worknice can help you build a great company.