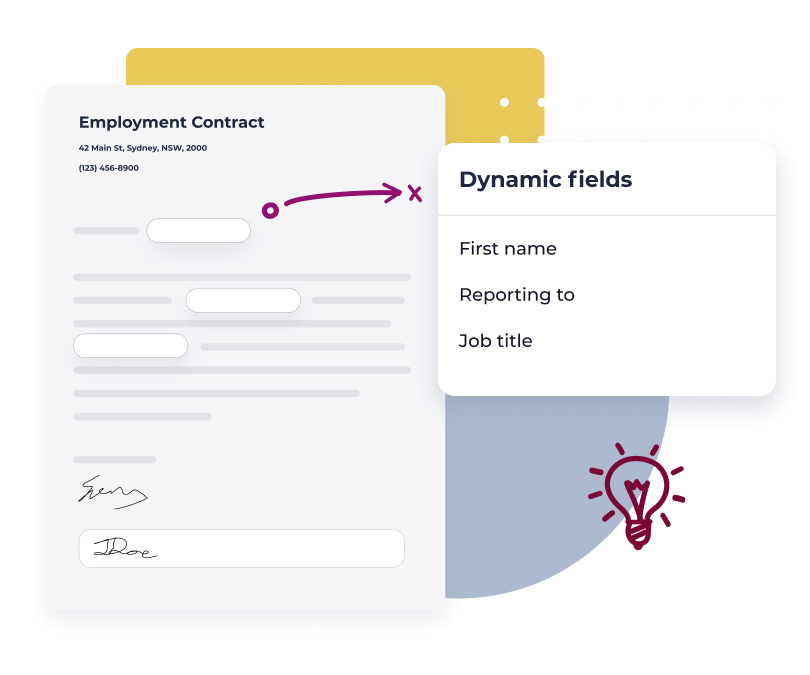 HR Document Management Software
Control the chaos with a smart HR document platform
Create, issue, track and securely store all of your vital HR documents online. With a broad range of smart features and document libraries, managing HR documents will be a breeze.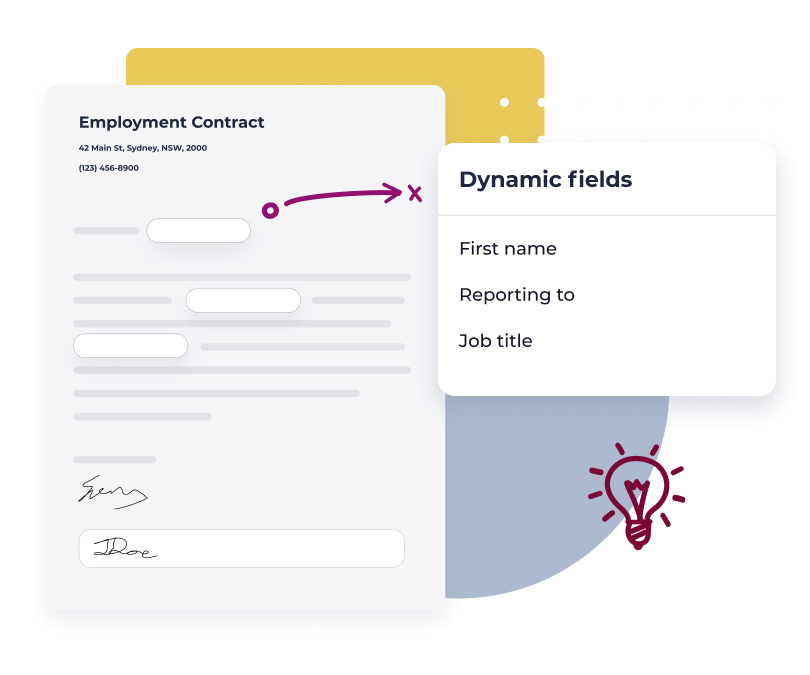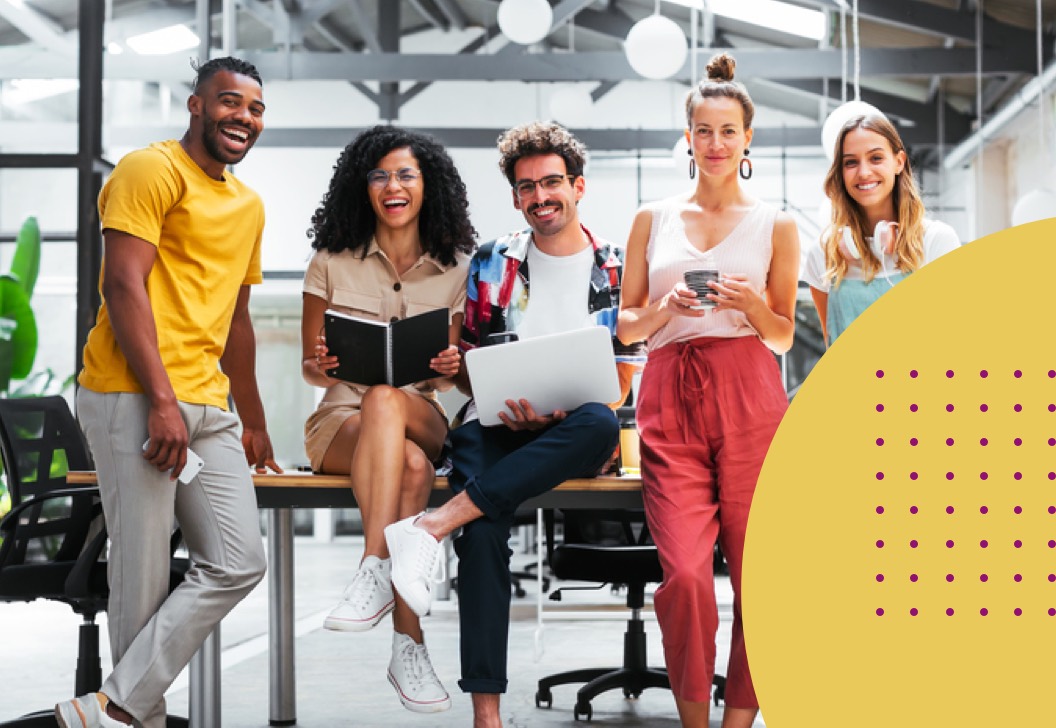 The average personnel file contains more than 50 different records, each one important, highly confidential, and requires the strictest standards of HR document management. Thanks to the Worknice smart and secure HR documentation software solution, creating, distributing and managing HR documents has never been easier. You have full control over all of your documents in one place, accessible from anywhere. Worknice moves your HR documentation management away from scattered spreadsheets and paper files forever, putting organised, centralised data at your fingertips whenever you need it.
Why you will love our HR document management software
Why you will love our HR document management software
Take control of your HR documents
End the documentation management headaches. Easily create and manage all of your HR documentation in one organised and secure online repository – complete with a library of curated templates.
Keep the whole team in sync
Keep your whole team feeling connected and on the same page. Distribute new documents or updates quickly and at scale.
Rapidly scale up your HR operations
Reduce admin by enabling employee self service and automating tasks and process associated with HR documentation.
Handle compliance with ease
Reduce risk and ensure legal compliance with smart tools to manage policies, qualifications and more. Gain access to hundreds of compliant employment contracts and policies templates.
Take control of your HR documentation
Make your new or existing HR documents smart, including employment contracts, policies, letters and more.
Automate the delivery of documents to employees so you never have to do it again. For example, attach company policies to the onboarding workflow so new hires view, read and acknowledge policies before they arrive for day one.
Make document management a breeze by storing acknowledged documents on employee profiles. The employee database also time-stamps records. Sensitive info like salary is shared only to the right people and kept secure.
Make your documents smart with dynamic fields. Automatically populate documents with personalised employee data such as first name, managers name, location name or even payment frequency.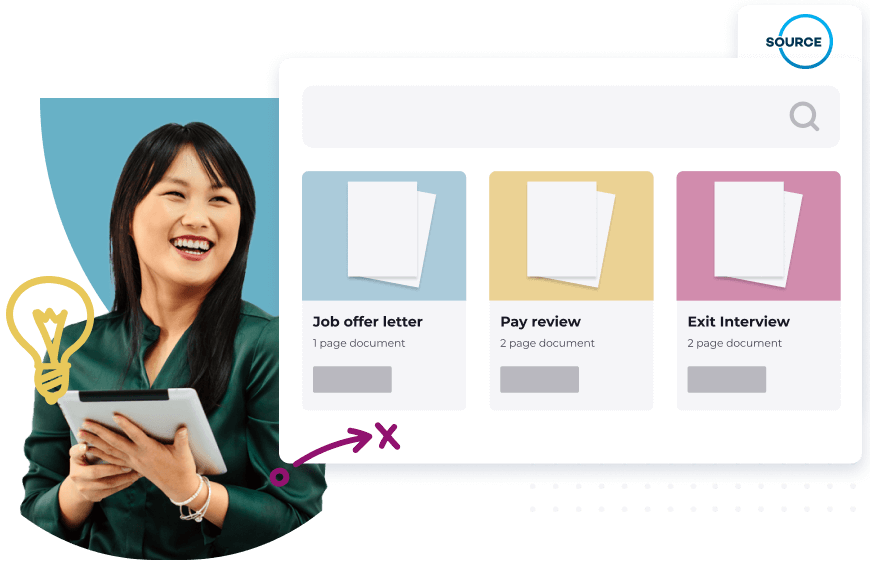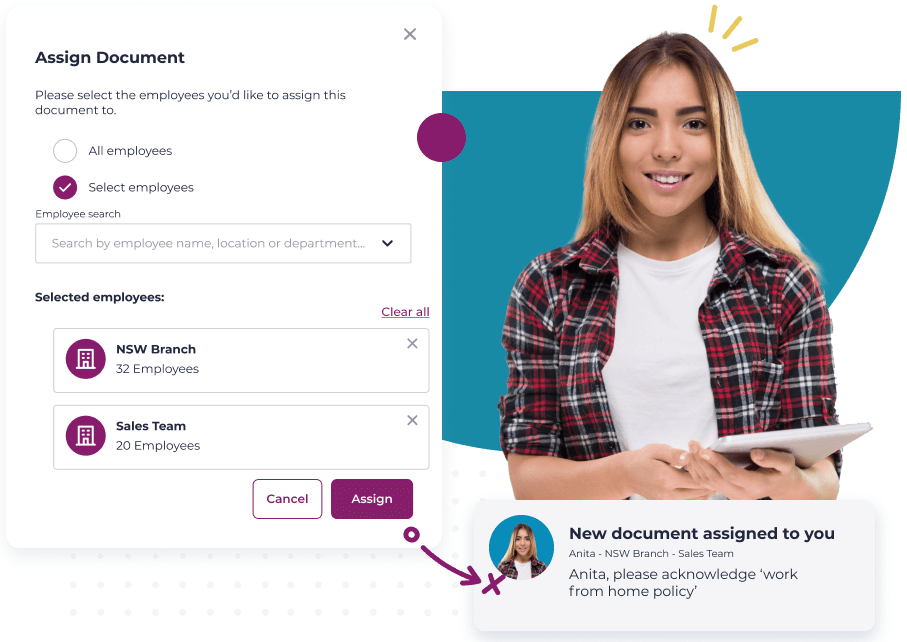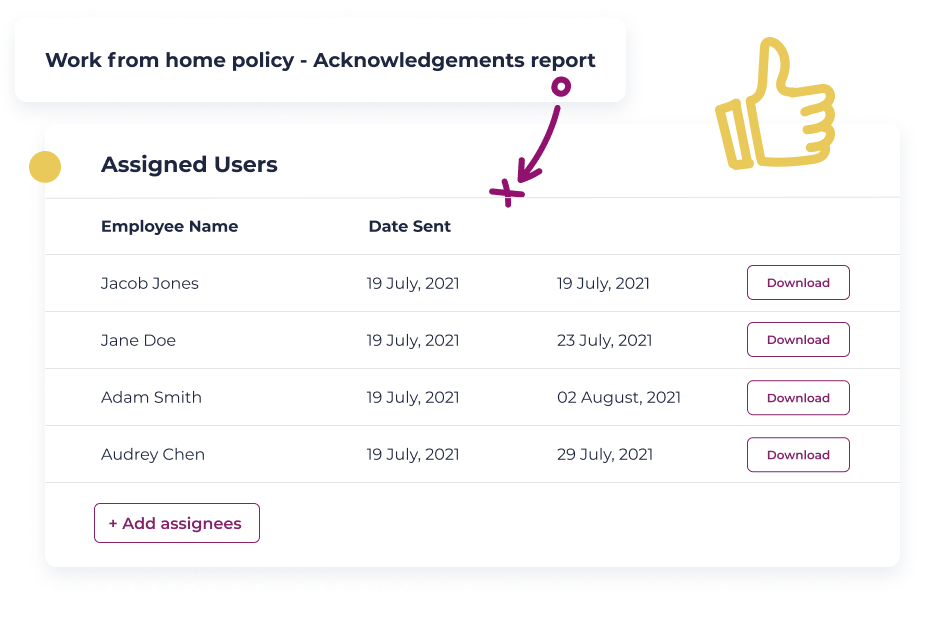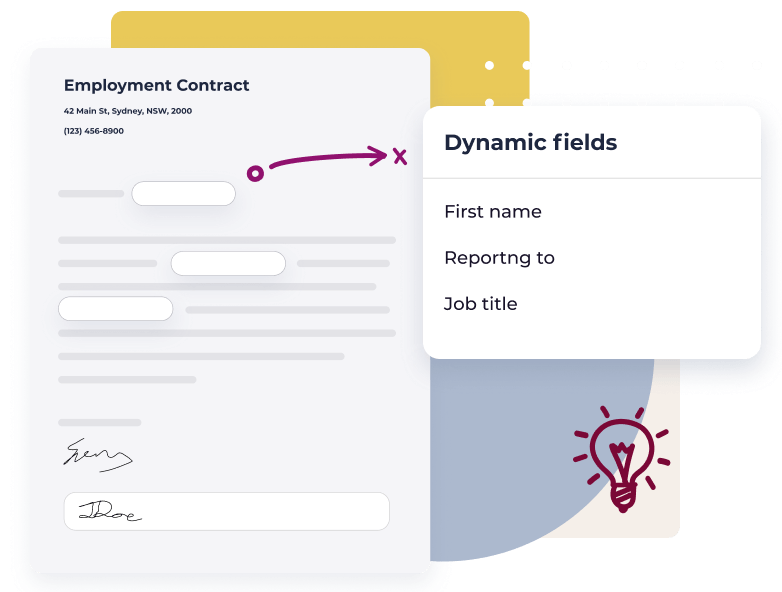 Keep the whole team in sync
Reduce admin by allowing employees to access their acknowledged documents from any device, anywhere.
Company HQ is where everyone stays connected. Share upcoming documentation updates or changes to policy to individuals, teams or the entire business.
Connect your apps and systems together by linking to the exact place your document is referencing. In procedure documents, send users to the location being referenced, rather than just talking about it.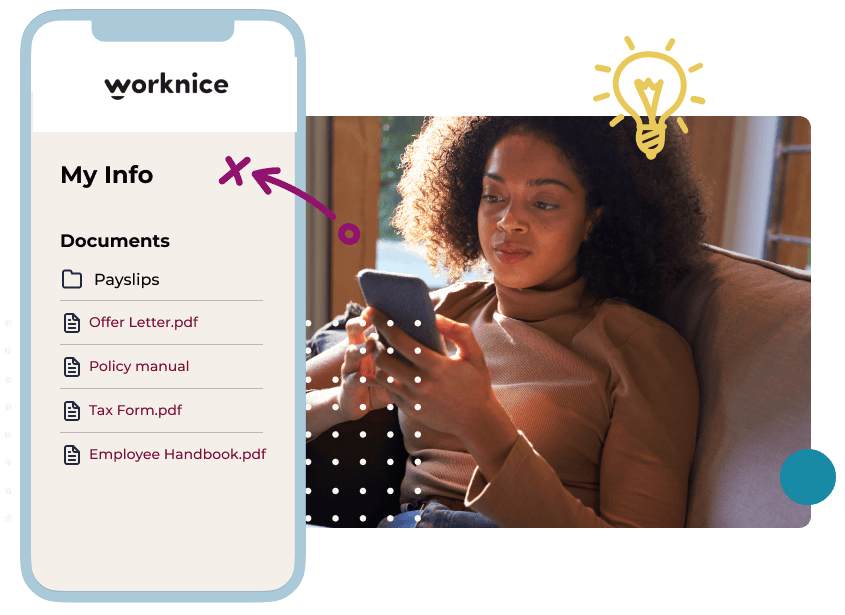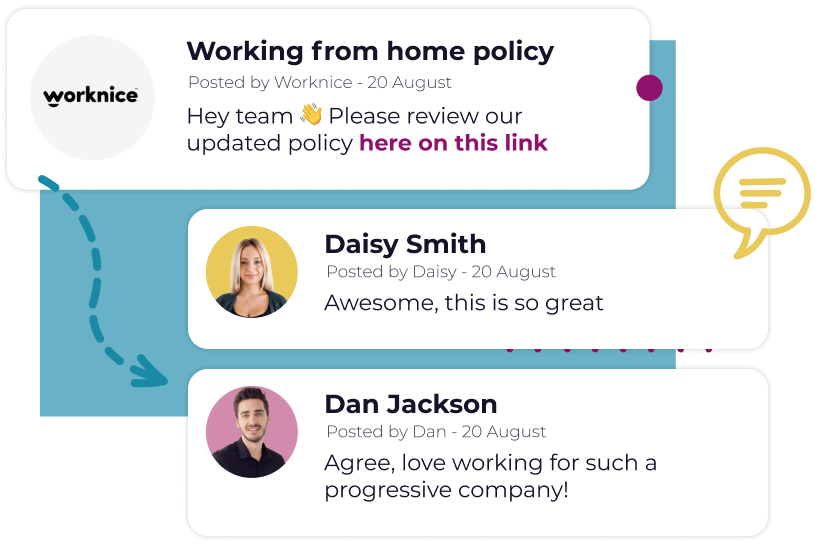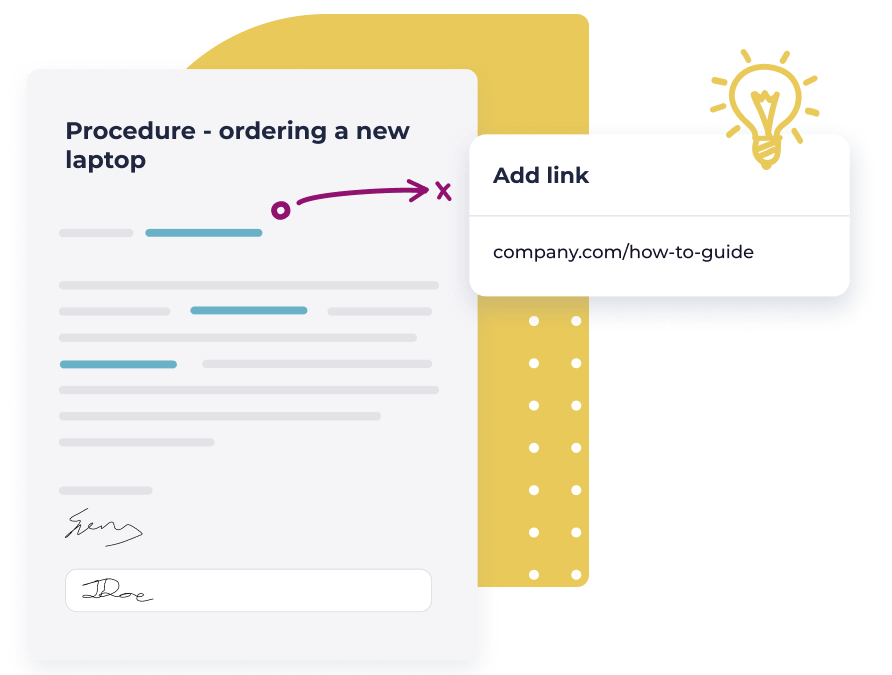 Rapidly scale up your HR
Limit access rights based on employee role, location, team or group. Document view rights will automatically update as employees move in and out of those groups.
Workflows and approvals make sure that each stage of your process is completed at the right time by the right people. Automate approvals on contracts, acceptance letters and policy updates.
No more chasing followups, simply set up automatic alerts and email reminders for key dates and activities.
Worknice's centralised task management inbox, puts all your HR tasks in one place. HR documentation is no exception. If employees have action required, such as acknowledging an updated policy, simply check the inbox and know that you have everything covered.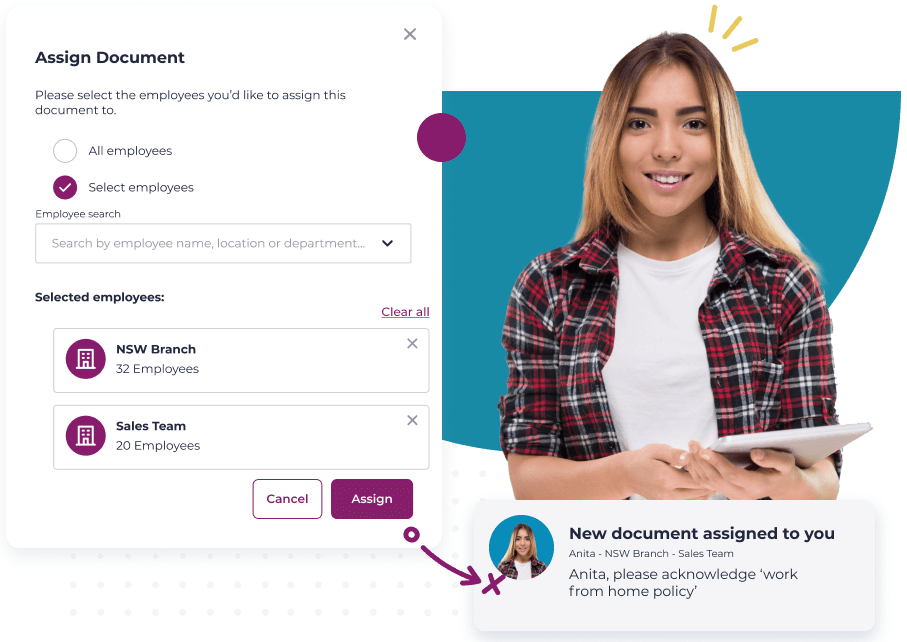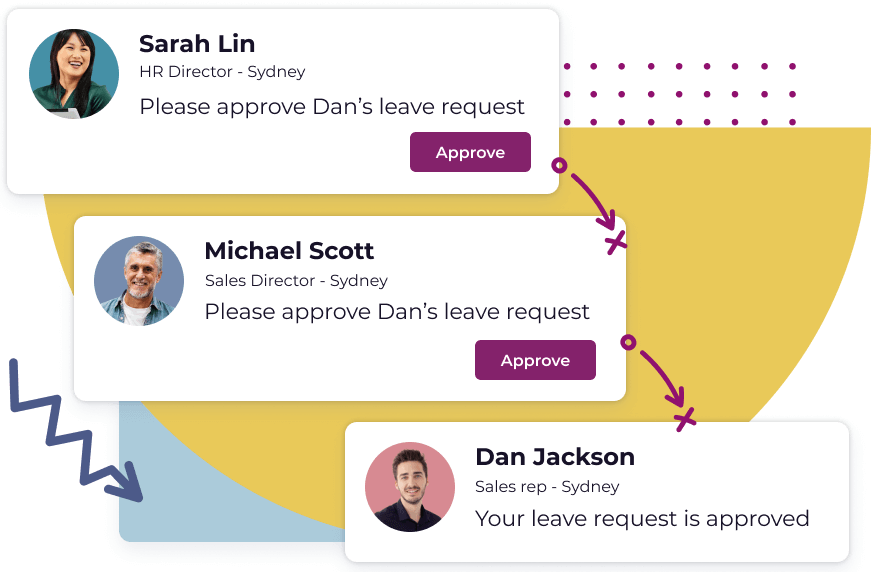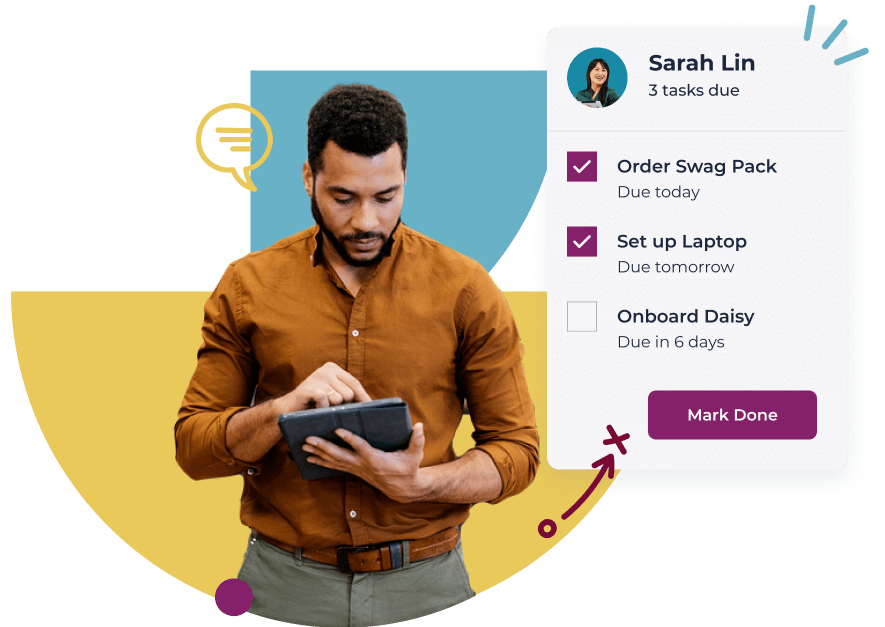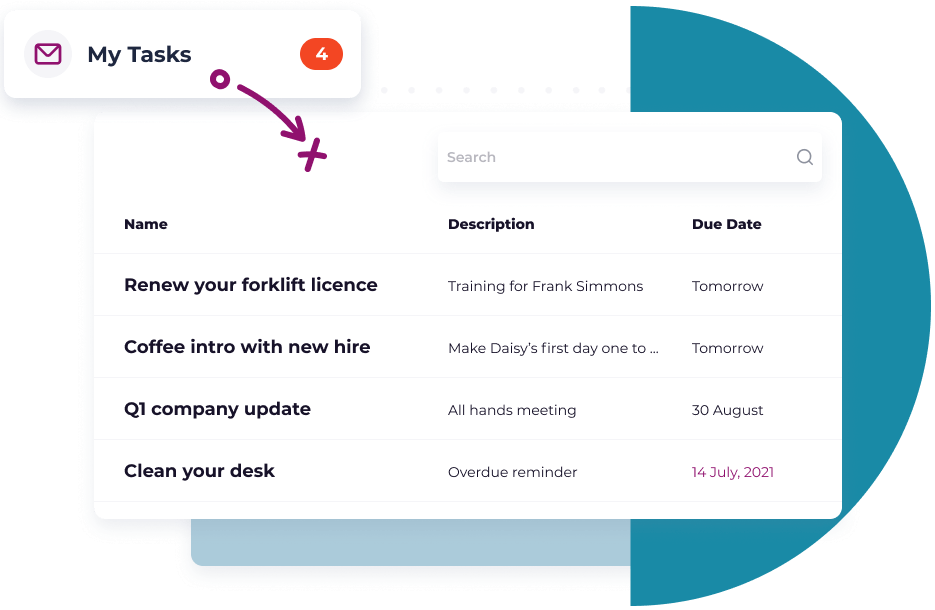 Handle compliance with ease
Ensure employees review and accept important policies seamlessly by either requesting an acknowledgment or an acceptance via digital signatures. Once a document is signed, it automatically saved under the employee's file.
Give the right people access to the right information. You can manage who sees what information so that sensitive data is shown only to those who need it. Use our standard roles or create your own custom roles and permissions.
Gain access to a library of up-to-date compliant contracts, policies and HR documents for you to use in your business to make sure your HR compliance is in top form. Backed by the experts from Source HR legal.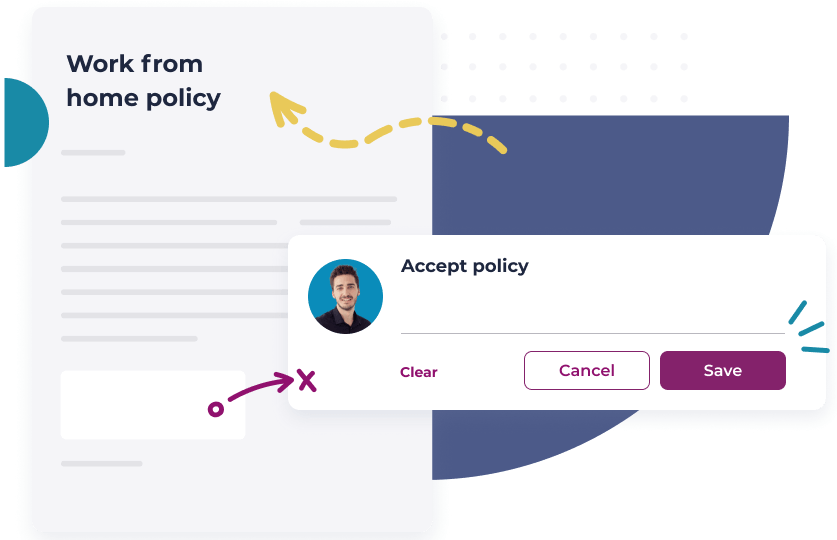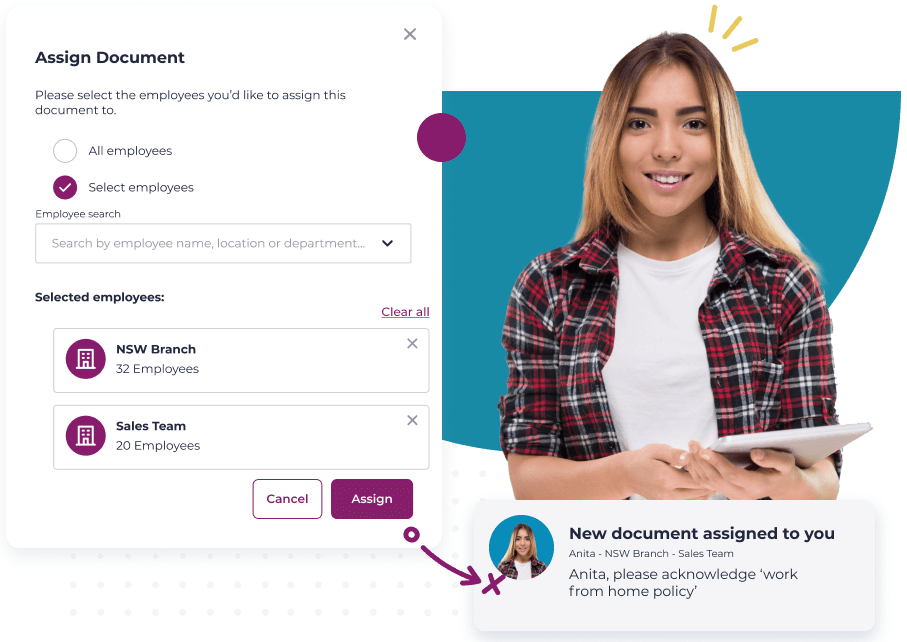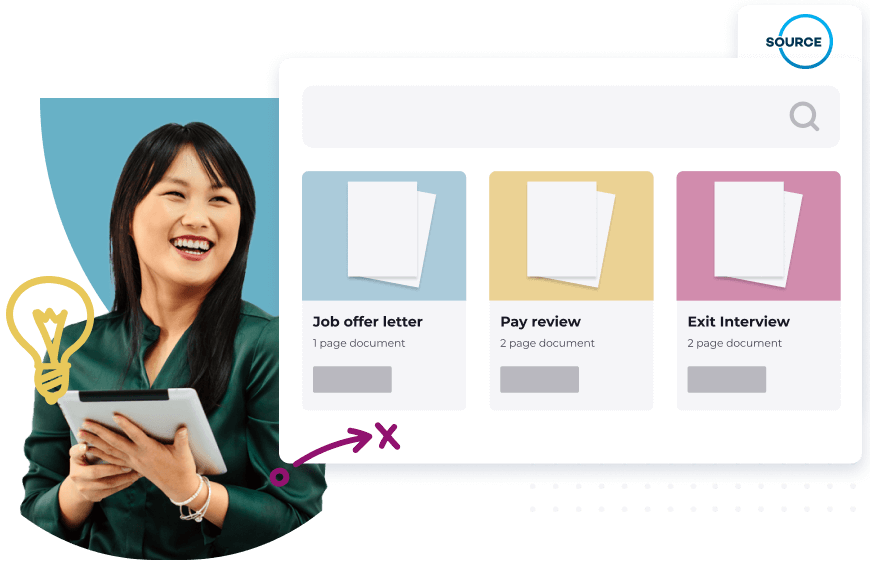 HR document management everyone will love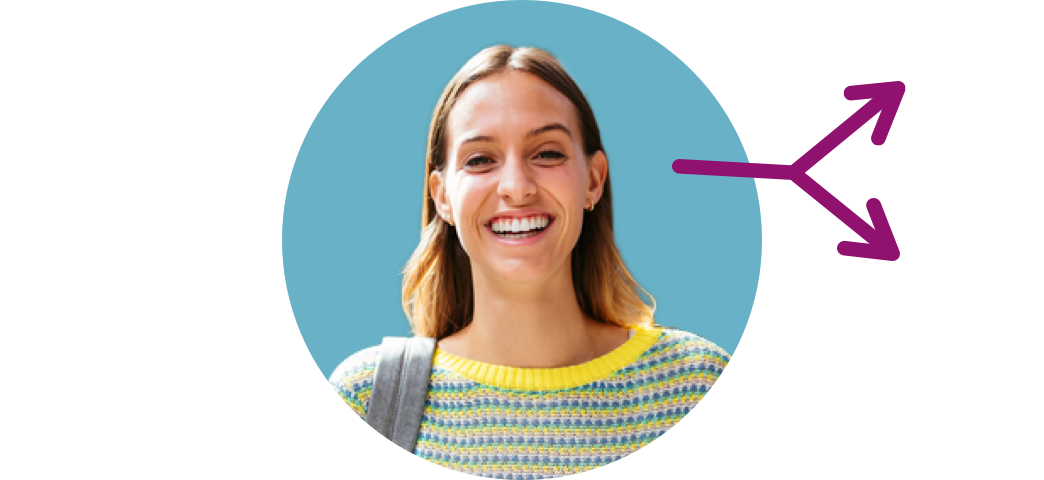 Holly – Employee
Wow your employees
Knock your employees socks off with a delightful HR portal. Employees can access everything they need on one simple online portal that works on any device.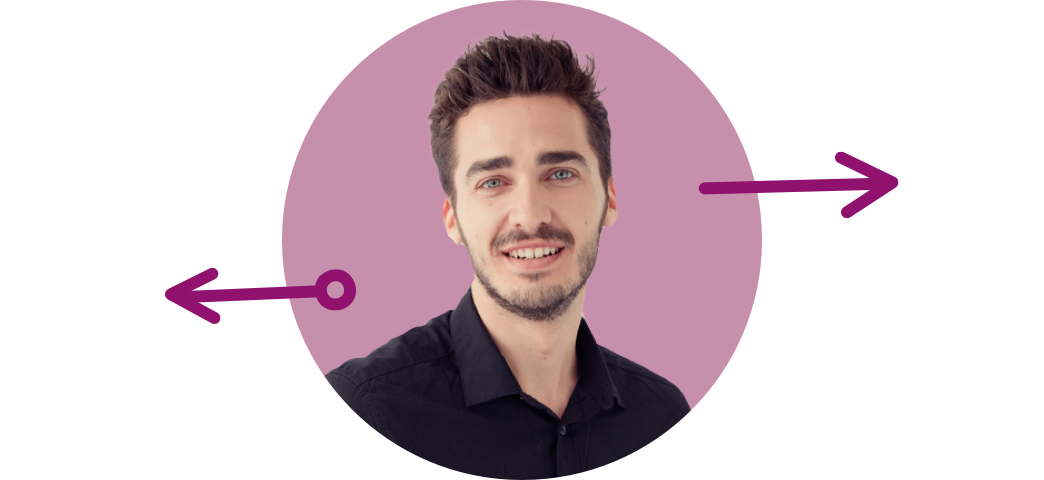 Dan – Team Manager
Empower managers to help their team
Your divisional managers are key to supporting the HR team and driving success. Worknice allows them to focus on the important tasks – and no more digging out policies or contracts for their team.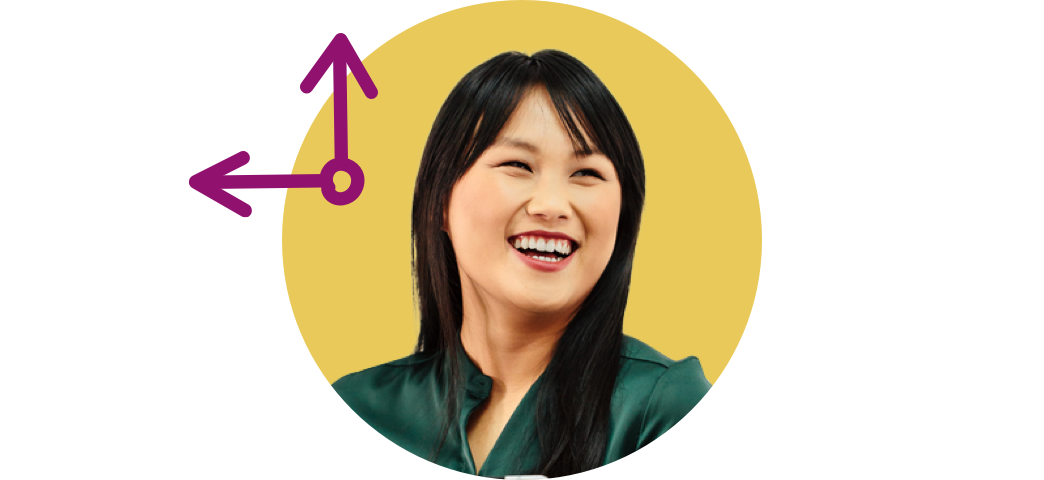 Sarah – HR Leader
Get hours back in your day
Get productivity gains with an HR document management system that does the legwork for you.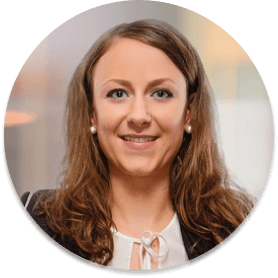 "HR admin was becoming quite overwhelming and we wanted something that automated our processes as much as possible. We also didn't want to spend months getting things setup."
Iris Apello – Co-founder
Flow of Work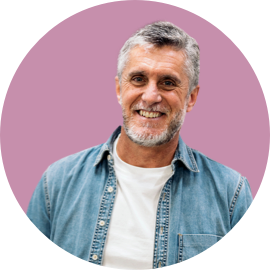 "Worknice is by far the best solution on the market. I found the integrated compliant contract library the most impressive, gave us exactly what we needed to get on top of our compliance."
Michael Knee – Director
Silk Hospitality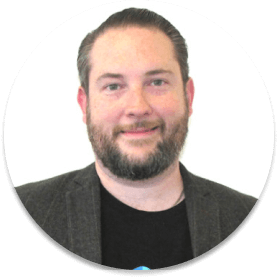 "More time to focus on my people! Worknice helps cut down on the number of requests and questions flowing to HR and instead gives control back to my people."
Matthew Browne – Managing Partner
Black Nova Group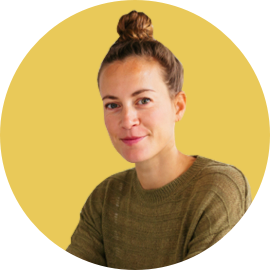 "The onboarding tool is our favourite, it plugs straight into Xero and new hires are all fully set up in payroll right away. Worknice has streamlined many of our other HR processes (onboarding, leave approvals, pay increases etc.) & has saved us countless hours."
Helena Turpin – Co-founder
Flow of Work
Save Time & Automate
Ensure Compliance
Streamline HR
Integrations
What people are saying about us
More Features
Fast, Local Australian

Built for Australian's by Australian's.

Expert Advice

Combine expert advice with our modern technology.

Assisted Onboarding

A fast and pain free onboarding experience.

Trusted Security

Market leading security and data privacy by AWS.

100s of Integrations

Connect your people, data and systems through powerful integrations.

Mobile friendly

Built for mobile from the ground up. Works on any device, any where.
Let's Grow Together
Talk to us about your plans and discover how Worknice can help you build a great company.
If you have the questions, then we have the answers!
Like our HR employee onboarding software, Worknice's free resource's are created to set HR leaders free to do great work. Discover our free HR resources now.
Ensure compliance during the employee onboarding process
You've hired a new employee for your organisation. You ensure there is a desk set up, you rummage through the dusty supply closet to gather all of the necessities, grab their employment documentation […]
Read more