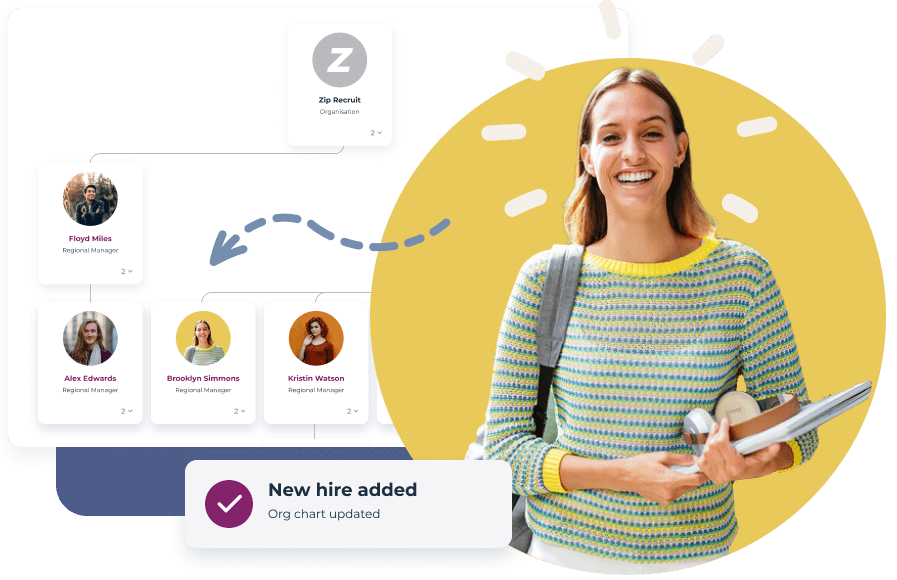 Survey and Engagement Software
Build a better culture together
Create a culture of being heard and enable managers and employees to build a better culture together.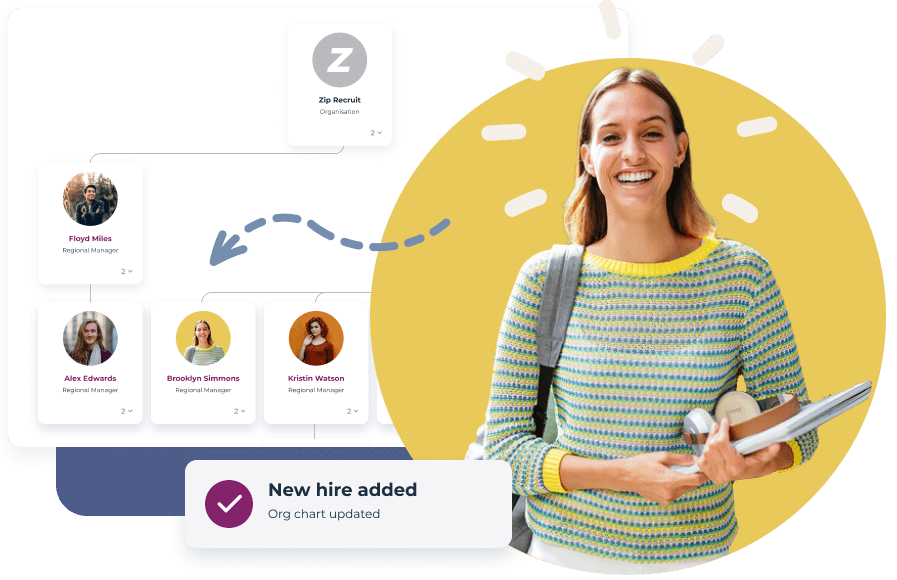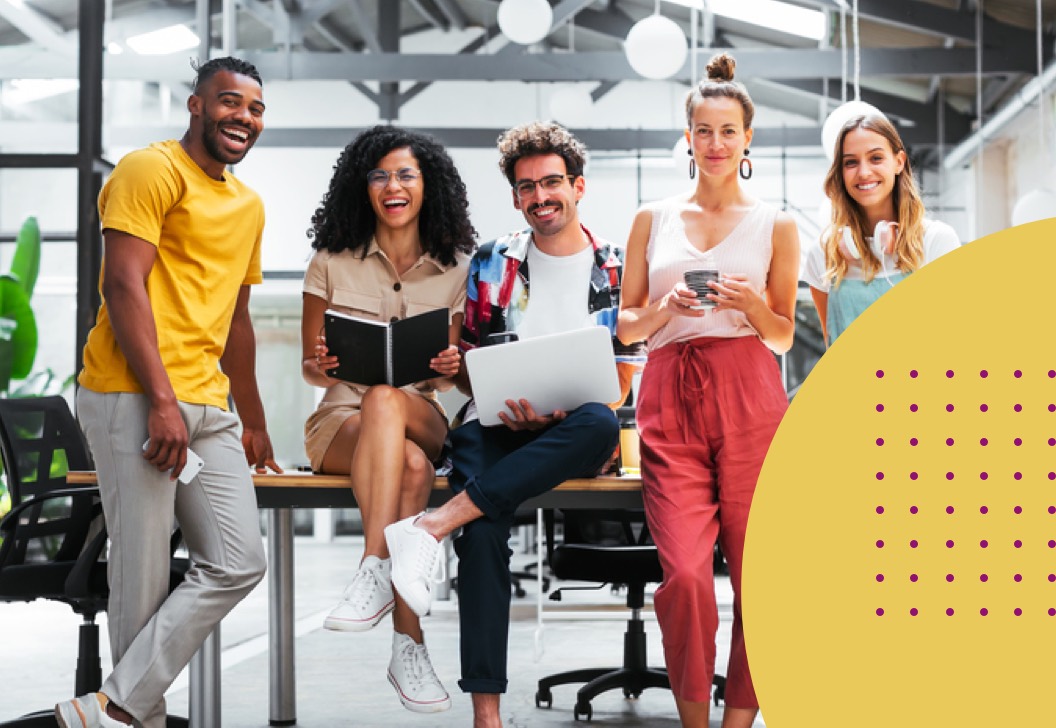 Drive meaningful change by understanding your people. Create an incredible company culture that attracts and retains top talent. In todays digital world, recruiters and competitors use 'the shoulder tap' to poach talent – your best defence is a desirable workplace with an awesome culture. Worknice's employee engagement software is designed to help both managers and employees build a better culture together that drives employee engagement and improves the employee experience.
Why you will love our employee engagement software
Why you will love our employee engagement software
Create a culture of being heard
Automatically capture employee feedback with engagement surveys at key lifecycle milestones. Employees who feel heard are 4.6x more likely to feel empowered to perform their best work.
Take responsive action to real-time insights
Easily track your real-time engagement by giving your team a seamless digital experience to share their thoughts.
Ignite culture from day 1
Retain your talent by starting them off on the right foot – and maintaining that engagement at all stages of the lifecycle. Give employees and managers a seamless digital HR experience that drives engagement from the off.
Create a culture of being heard
Automatically capture feedback with engagement surveys at key employee milestones and lifecycle events.
Save time creating new surveys by accessing a central question bank of pre-configured questions.
Easily tailor our off the shelf surveys or build your own custom survey from scratch.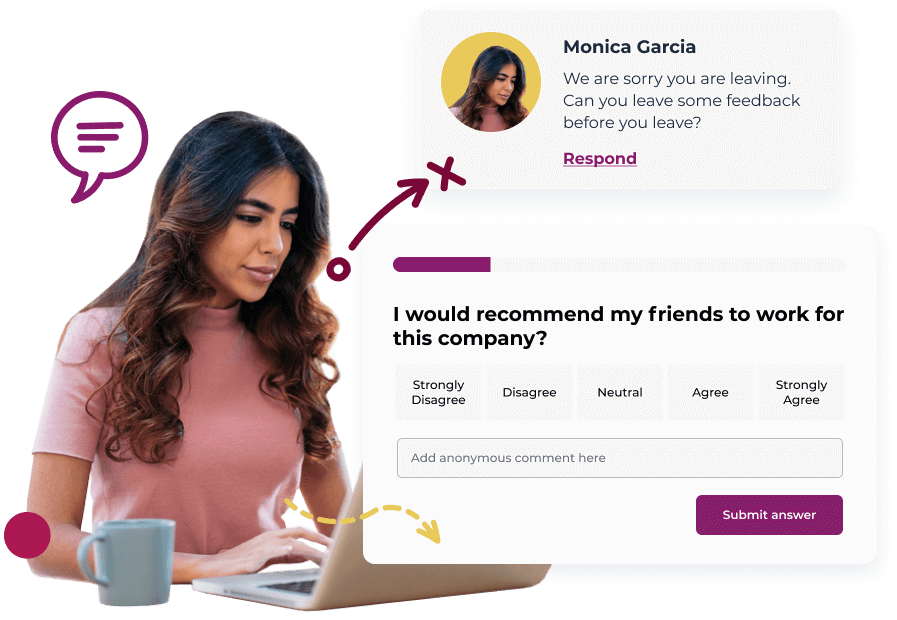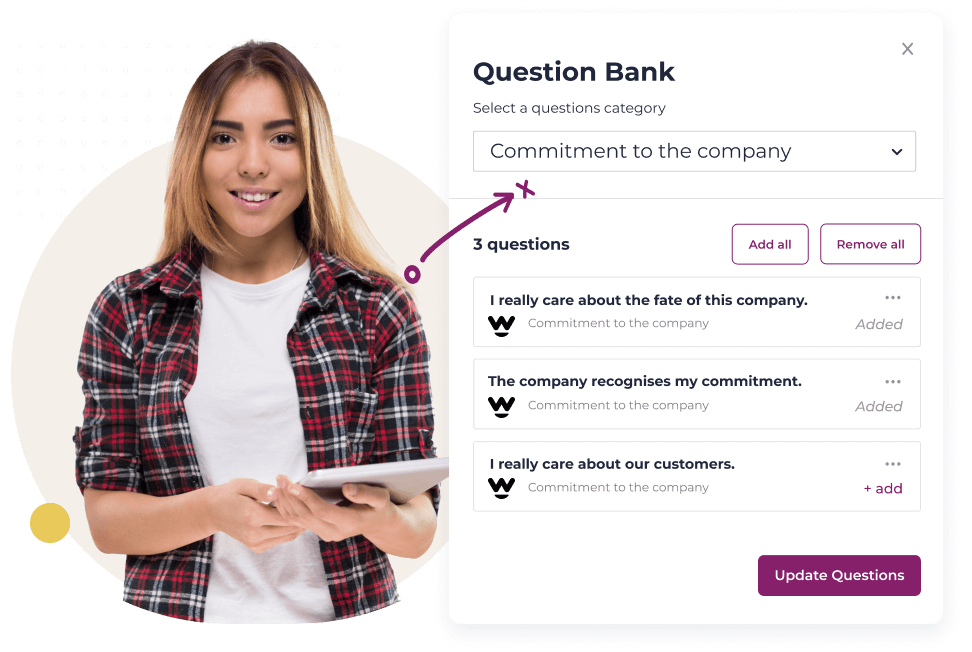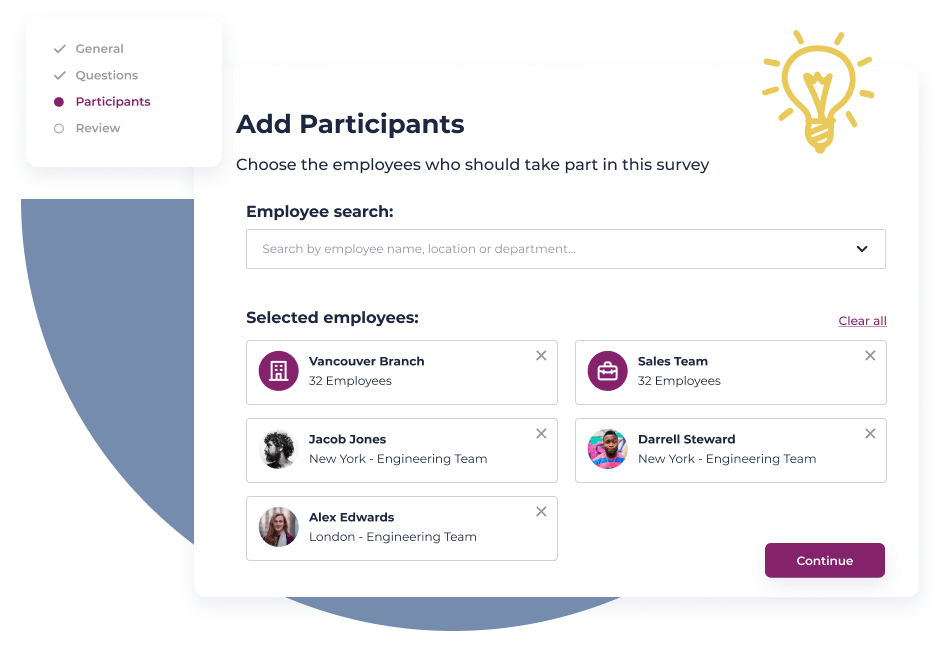 Gain real-time insight to your engagement
Worknice central inbox notifies you the moment a survey result is published, allowing you the opportunity to review and assess the information the moment it is available.
Has a survey uncovered information that requires action? Issue tasks, policies, further surveys or a reviews seamlessly.
Powerfully simple. Ask one question to see how people feel about your company. A perfect measure of employee sentiment over time.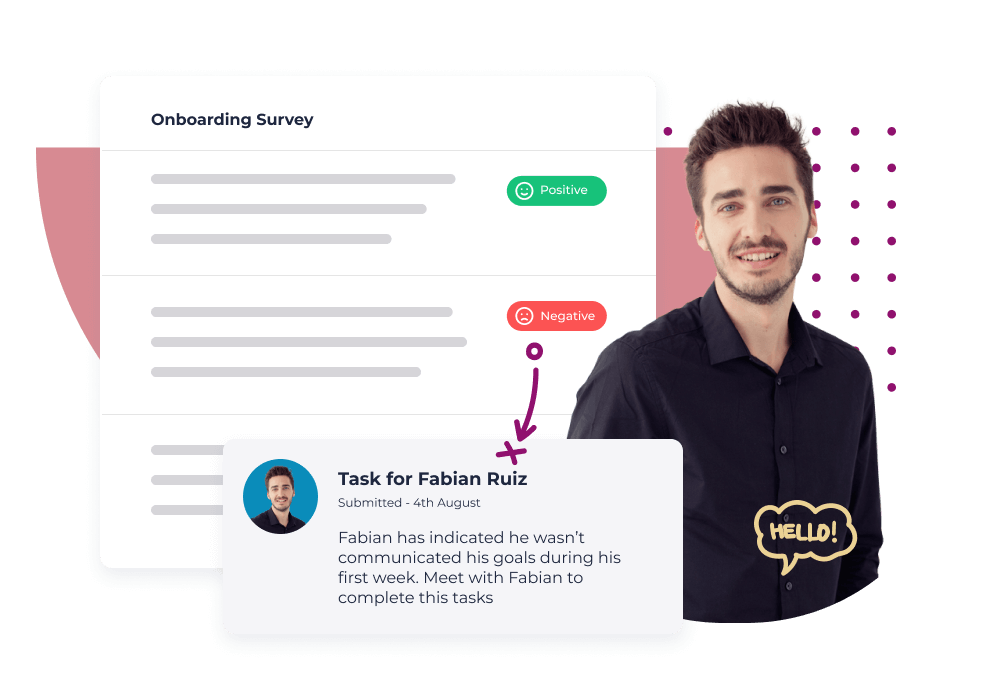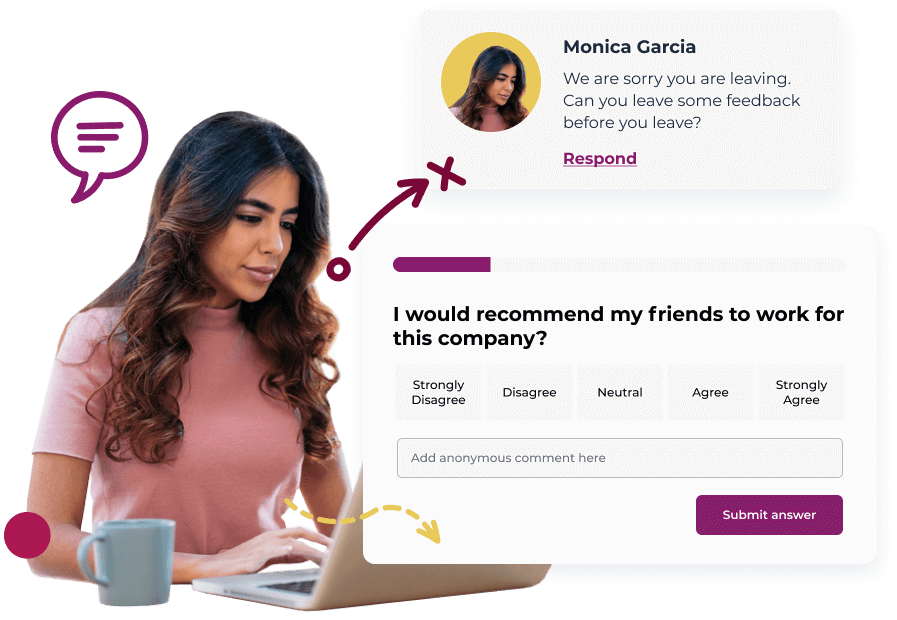 Ignite culture & peer-to-peer relationships from day 1
Reduce those first day jitters! Introduce new hires to your company and it's people before and after they join to set them up for success.

Ever get that sinking feeling you should know that person in an upcoming meeting? Skim through their personal profile and find out who they are and what they do.
How do you take your coffee? What shirt size are you? Capture the information you need to create a culture that retains your staff and drives performance.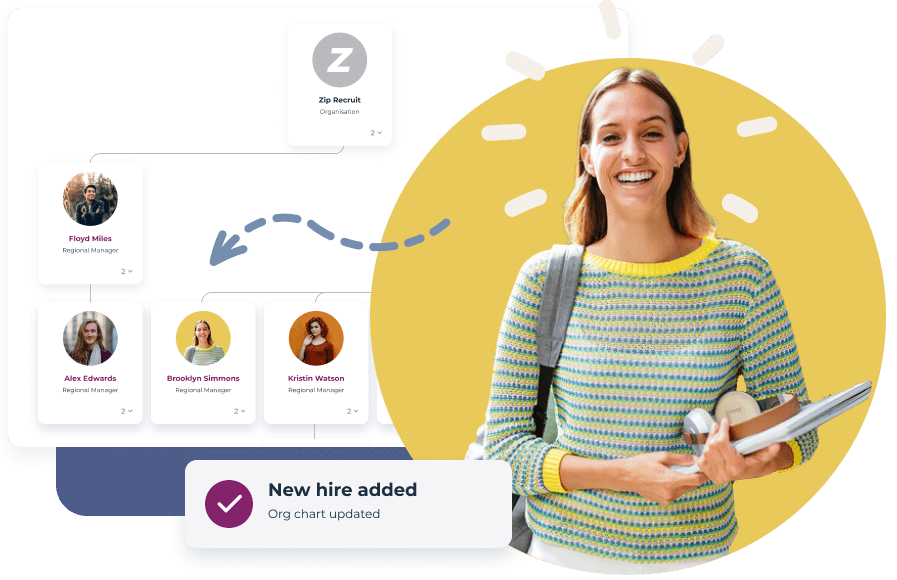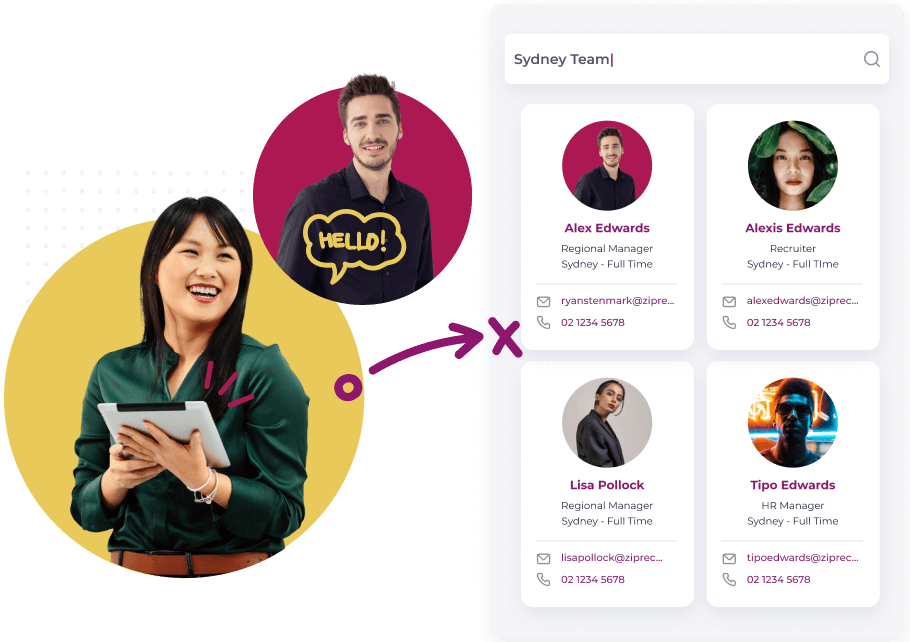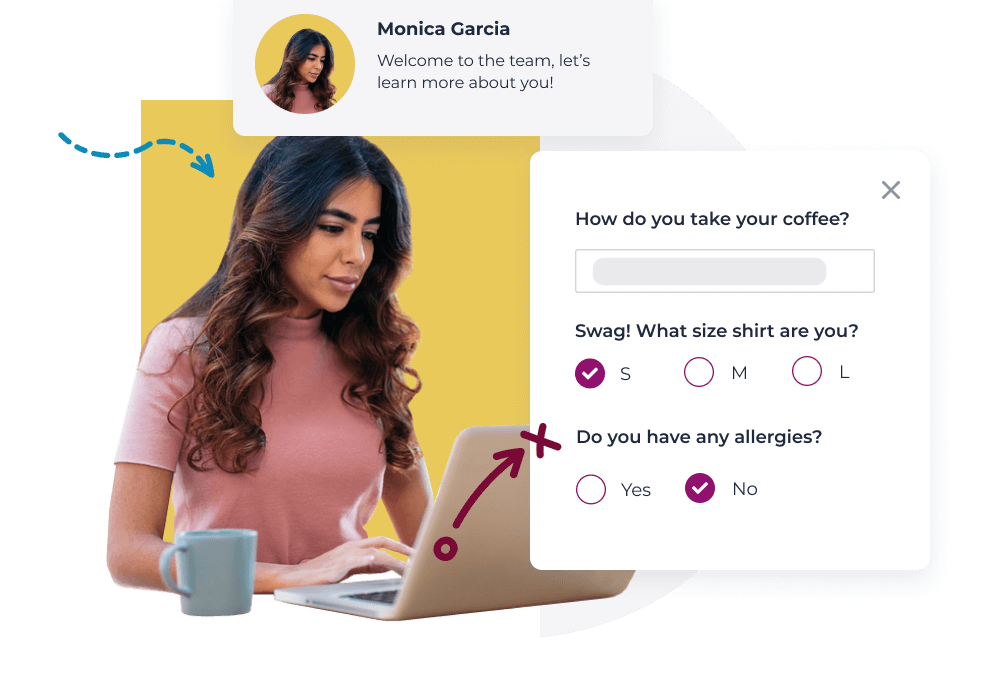 Employee Engagement Software everyone will love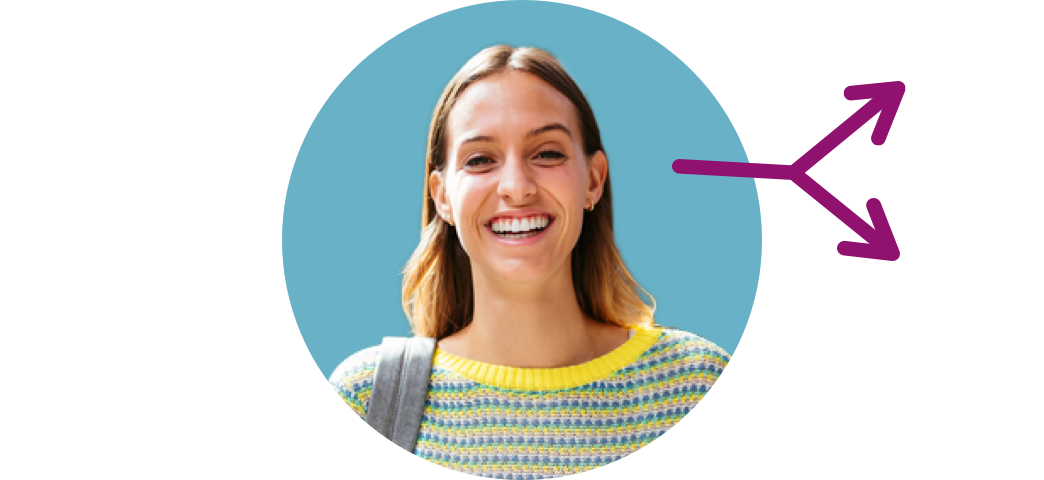 Holly – Employee
Give your employees a voice
Create a culture of clear accountability where your employees feel heard and understand their role in driving change.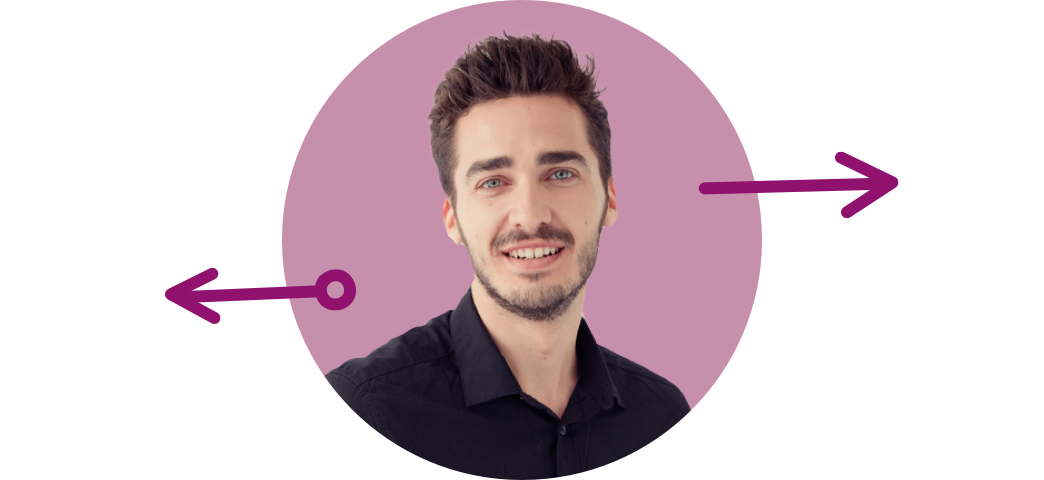 Dan – Team Manager
Bring out the best in your teams
Give managers a suite of tools to help them understand their team's needs, have conversations that wouldn't happen otherwise, and take action to make the team stronger.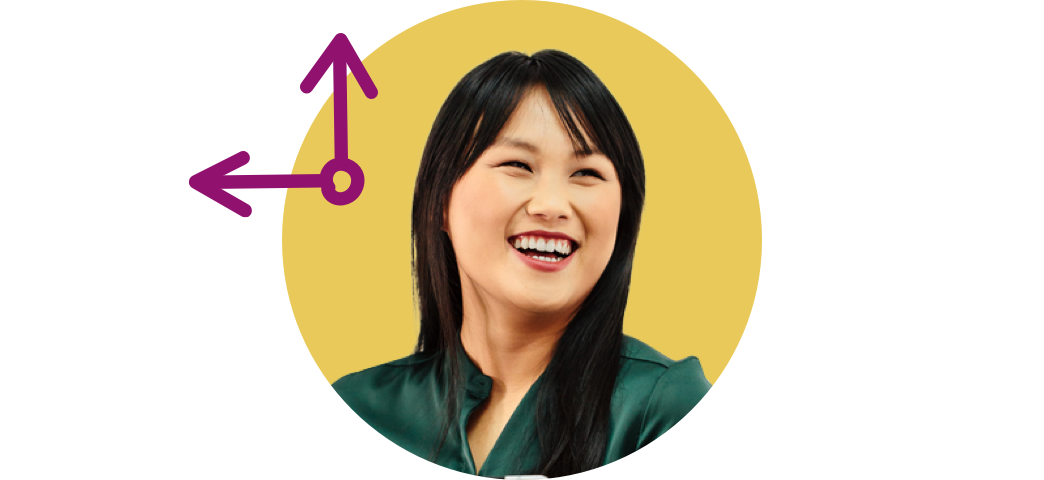 Sarah – HR Leader
Create a sought-after workplace
Learn how your people are feeling, and leverage data‑backed insights to take meaningful action.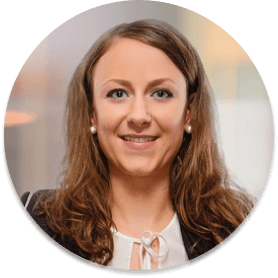 "HR admin was becoming quite overwhelming and we wanted something that automated our processes as much as possible. We also didn't want to spend months getting things setup."
Iris Apello – Co-founder
Flow of Work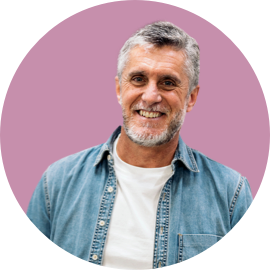 "Worknice is by far the best solution on the market. I found the integrated compliant contract library the most impressive, gave us exactly what we needed to get on top of our compliance."
Michael Knee – Director
Silk Hospitality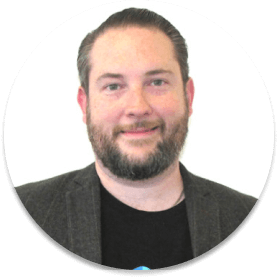 "More time to focus on my people! Worknice helps cut down on the number of requests and questions flowing to HR and instead gives control back to my people."
Matthew Browne – Managing Partner
Black Nova Group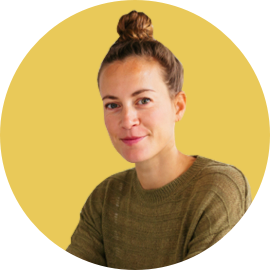 "The onboarding tool is our favourite, it plugs straight into Xero and new hires are all fully set up in payroll right away. Worknice has streamlined many of our other HR processes (onboarding, leave approvals, pay increases etc.) & has saved us countless hours."
Helena Turpin – Co-founder
Flow of Work
Save Time & Automate
Ensure Compliance
Streamline HR
Integrations
What people are saying about us
More Features
Fast, Local Australian

Built for Australian's by Australian's.

Expert Advice

Combine expert advice with our modern technology.

Assisted Onboarding

A fast and pain free onboarding experience.

Trusted Security

Market leading security and data privacy by AWS.

Integrations

Connect your people, data and systems through powerful integrations.

Mobile friendly

Built for mobile from the ground up. Works on any device, any where.
Let's Grow Together
Talk to us about your plans and discover how Worknice can help you build a great company.
If you have the questions, then we have the answers!
Like our HR employee engagement software, Worknice's free resource's are created to set HR leaders free to do great work. Discover our free HR resources now.