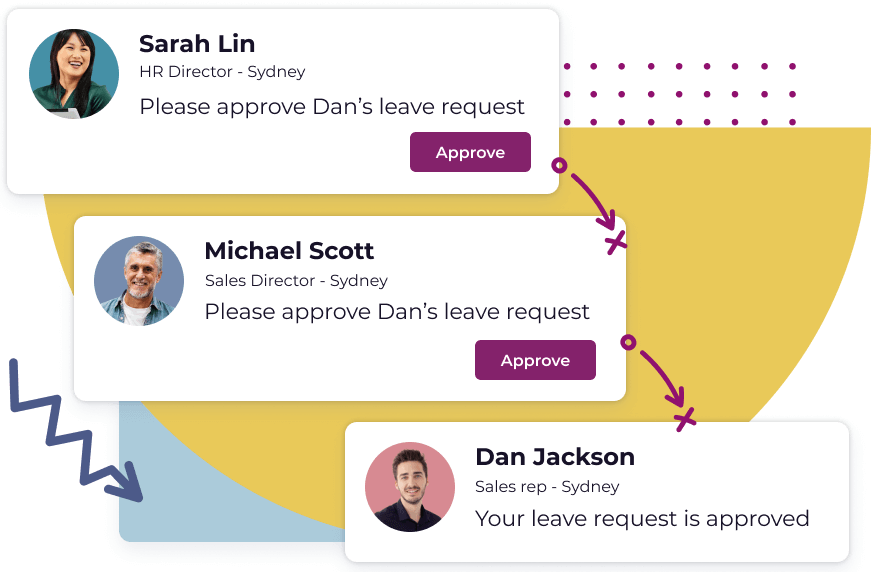 Time off Management Software
Spend less time on time off
Spend way less time tracking employee leave. Employees make requests, managers approve them – Worknice takes care of the rest.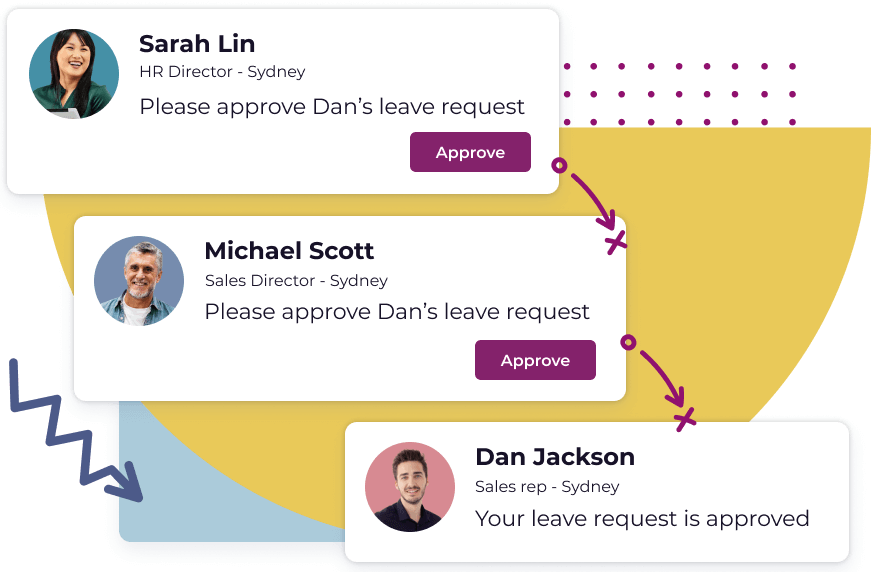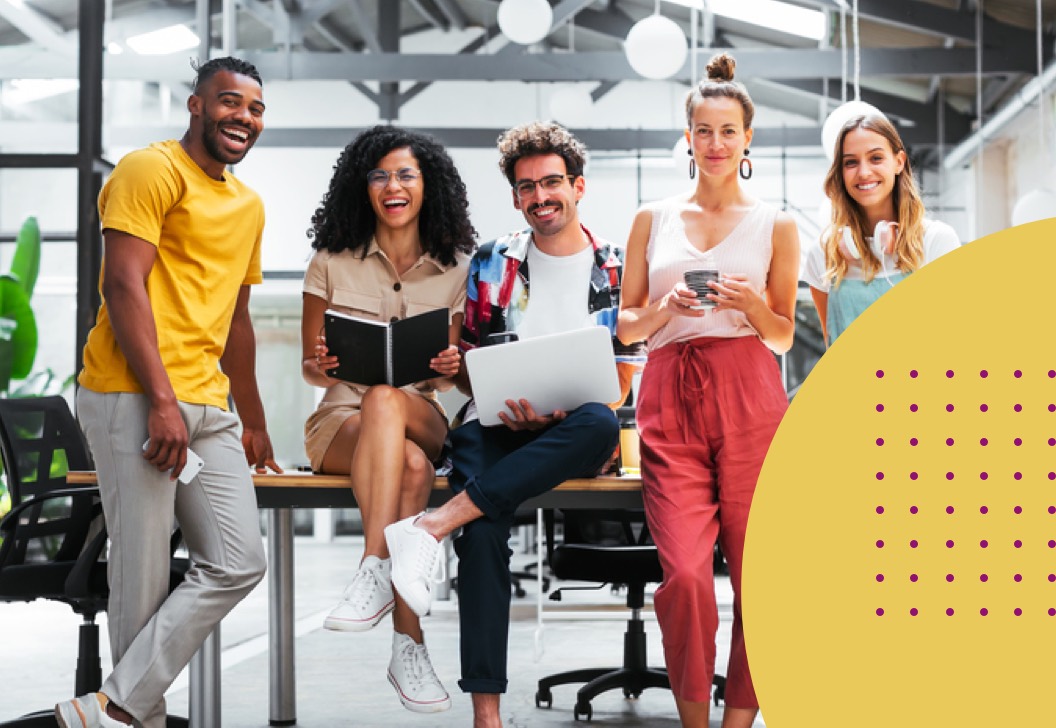 Using our employee time off tracking software is simple and intuitive by design. When an employee makes a leave request, their manager gets instant notification in their Worknice inbox. Checking for calendar conflicts takes a few seconds with the revolutionary overlap report, and approving the request is even faster. The system notifies the employee and updates their balance automatically, so work can continue with minimal interruption and complete transparency on the go.
Why you will love our time off management software
Why you will love our time off management software
Make requesting and approving leave a breeze
Say goodbye to requests falling through the cracks. With Worknice you can make requesting time off simple (with no approval required) or support a multi-step approval structure.
Simplify time off tracking
Keep your eye on the big picture with visibility into leave balances, department overlaps and pending approvals.
Keep track of your remote workforce
With the rise in employees now working from home, new expectations can be tricky to manage. Easily keep track of your work from home policy.
Make requesting and approving leave a breeze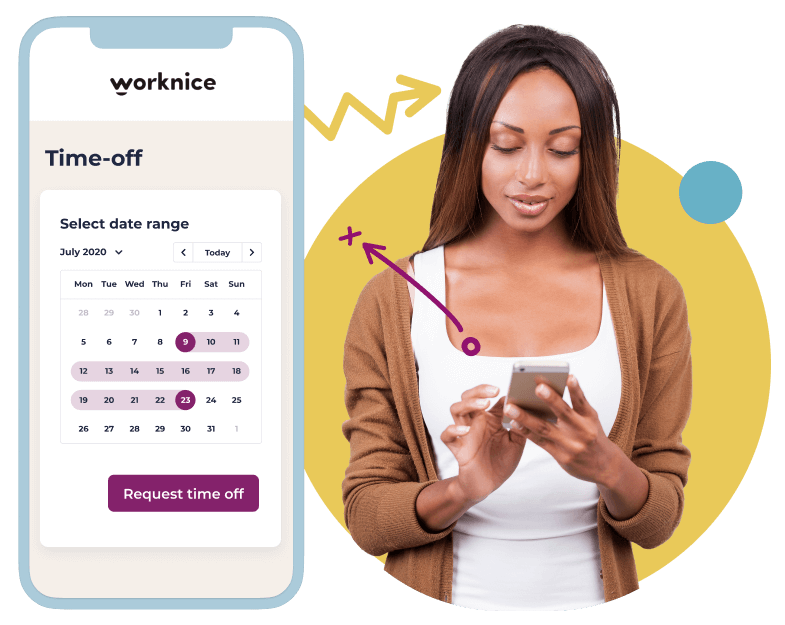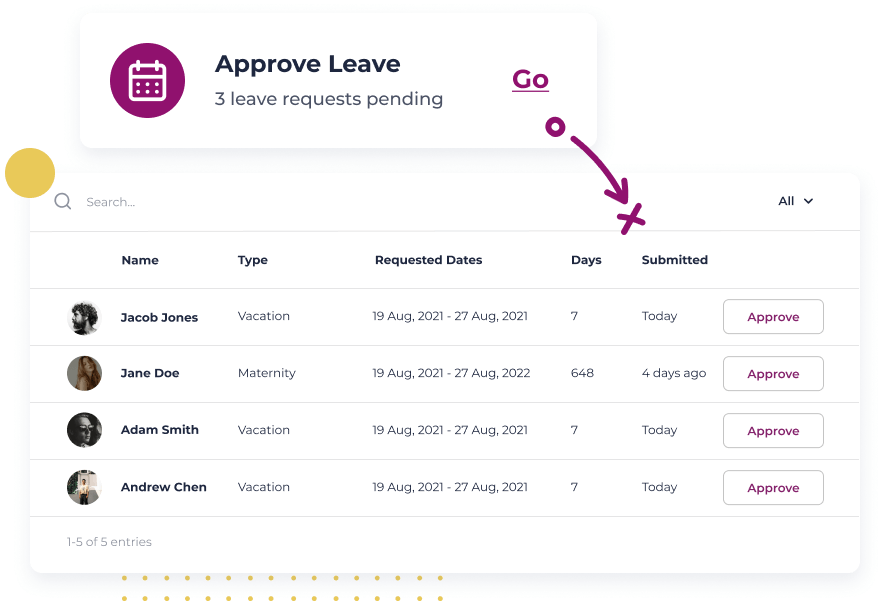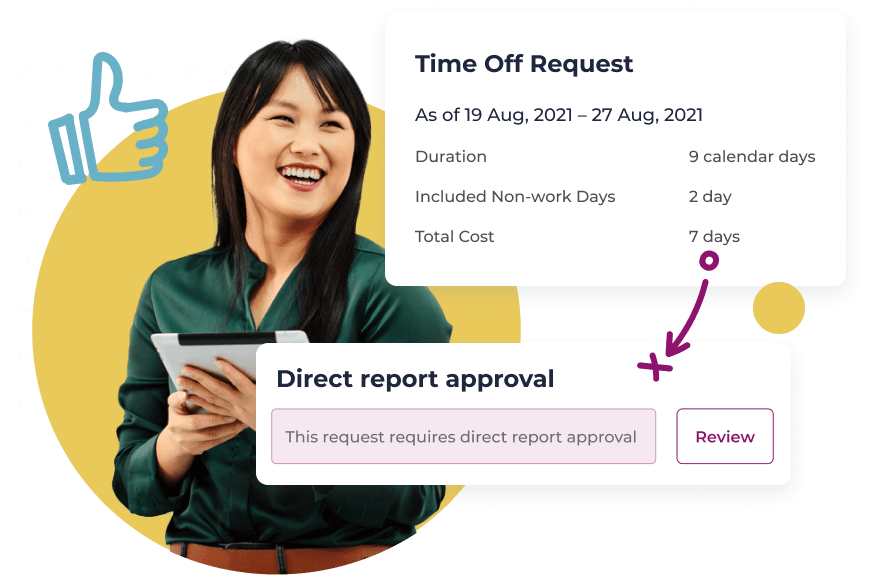 Simplify time off tracking
Find the information you need to implement effective leave policies into your organisation. Review organisation wide leave in a calendar view, offering insights like time off overlaps and more.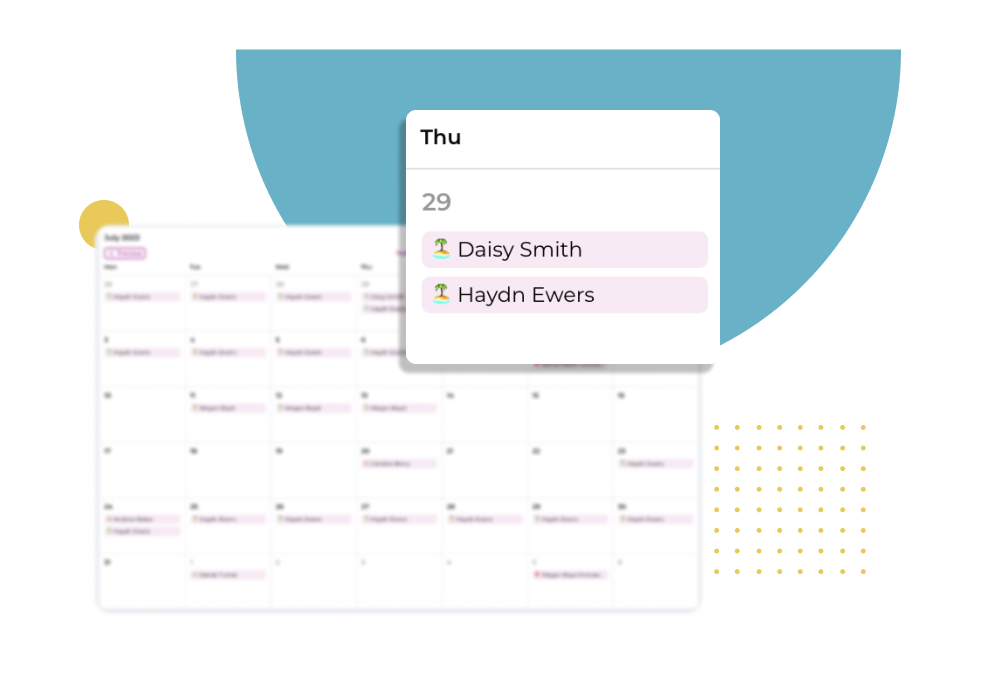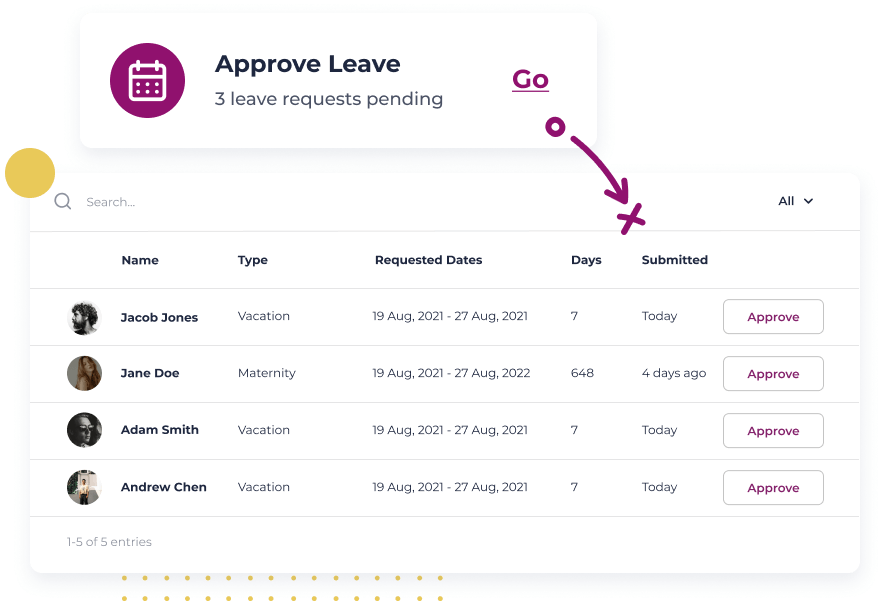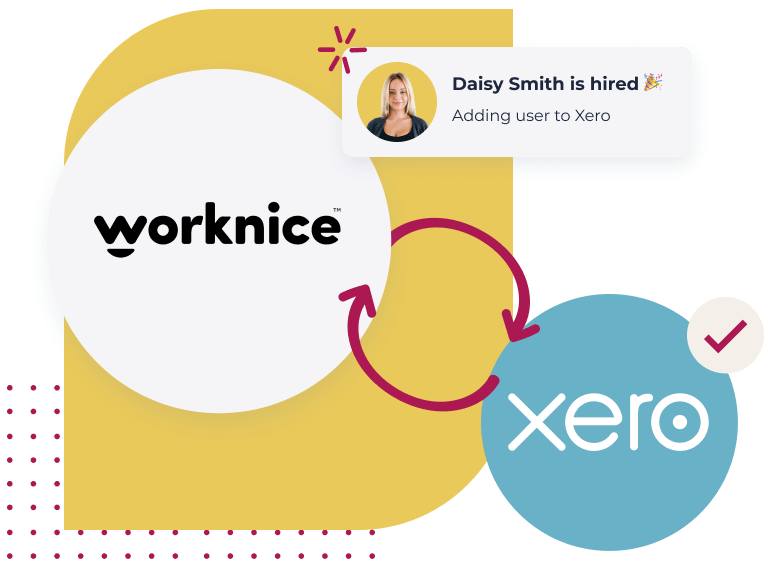 Keep track of your remote workforce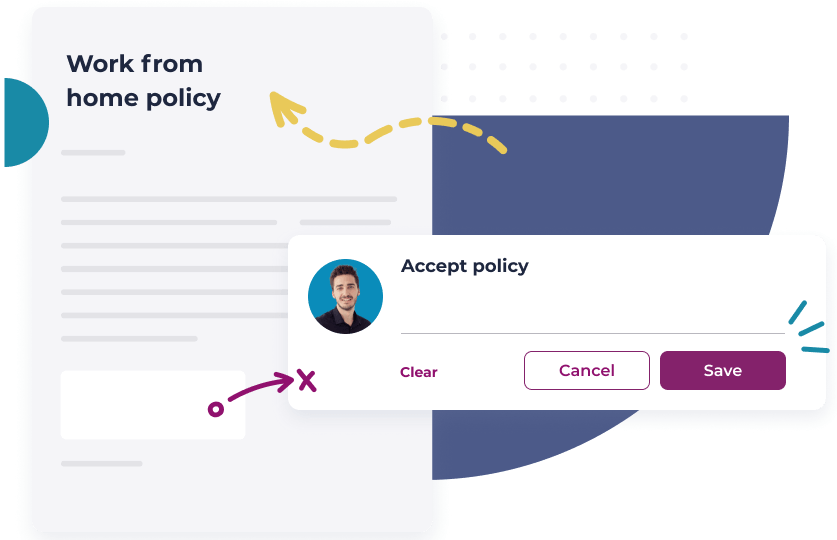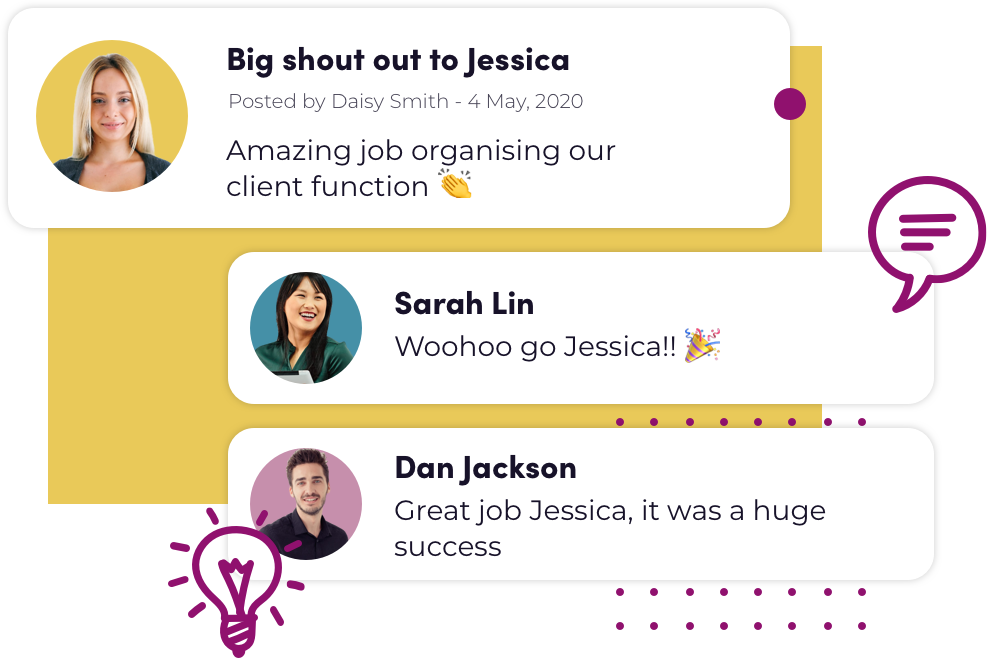 Time off management software everyone will love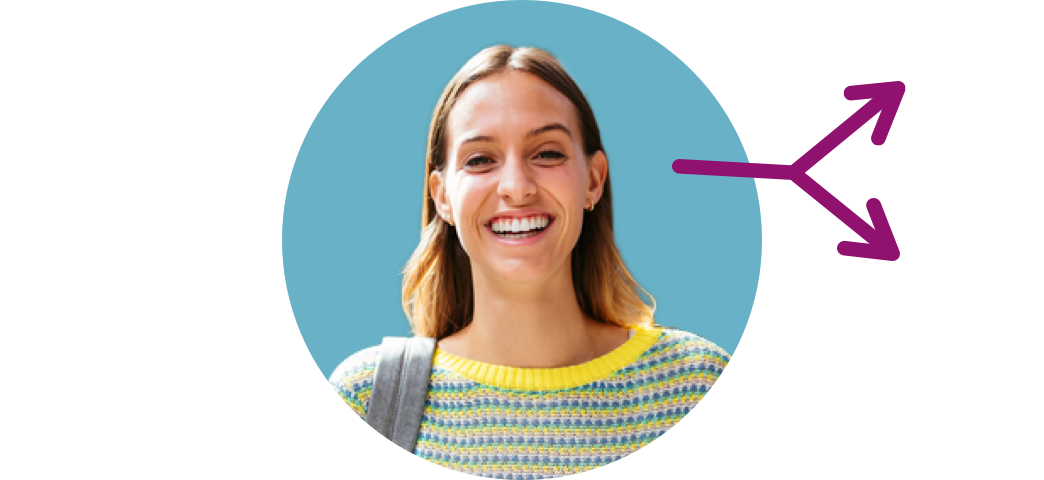 Holly – Employee
Complete clarity
Delightful self-service and complete transparency. Employees can check their current PTO balance and any upcoming time off they've scheduled right on their phones.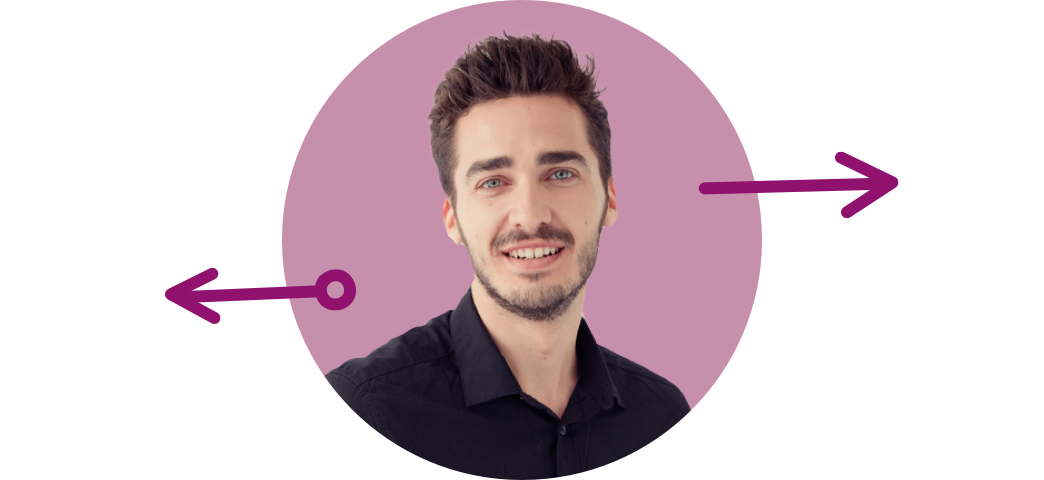 Dan – Team Manager
Time-off insights in the managers hands
Give your team managers the right insights to successfully manage time-off and remote work. No more mistakes approving an entire team off at the same time!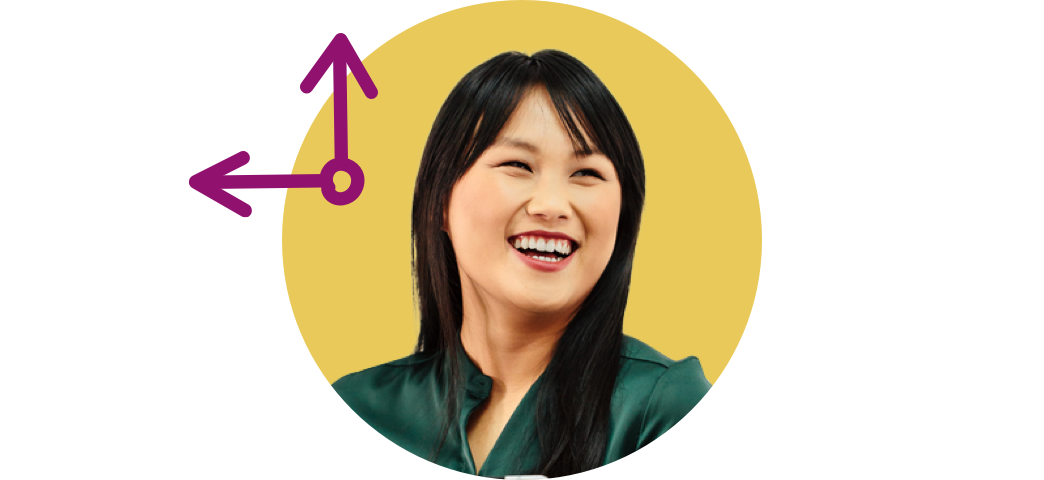 Sarah – HR Team Leader
Streamline and save time
"How much time off do I have?" This is a question you will never hear again – meaning you have more time to focus on the high level HR tasks.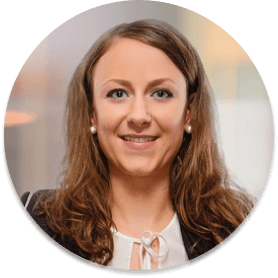 "HR admin was becoming quite overwhelming and we wanted something that automated our processes as much as possible. We also didn't want to spend months getting things setup."
Iris Apello – Co-founder
Flow of Work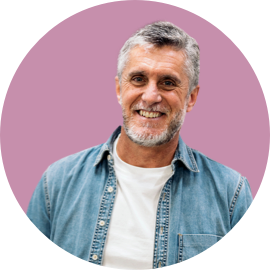 "Worknice is by far the best solution on the market. I found the integrated compliant contract library the most impressive, gave us exactly what we needed to get on top of our compliance."
Michael Knee – Director
Silk Hospitality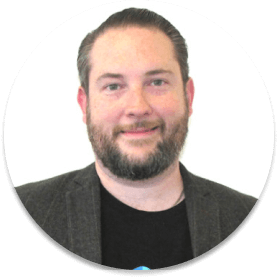 "More time to focus on my people! Worknice helps cut down on the number of requests and questions flowing to HR and instead gives control back to my people."
Matthew Browne – Managing Partner
Black Nova Group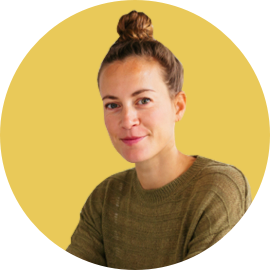 "The onboarding tool is our favourite, it plugs straight into Xero and new hires are all fully set up in payroll right away. Worknice has streamlined many of our other HR processes (onboarding, leave approvals, pay increases etc.) & has saved us countless hours."
Helena Turpin – Co-founder
Flow of Work
Save Time & Automate
Ensure Compliance
Streamline HR
Integrations
What people are saying about us
More Features
Fast, Local Australian

Built for Australian's by Australian's.

Expert Advice

Combine expert advice with our modern technology.

Assisted Onboarding

A fast and pain free onboarding experience.

Trusted Security

Market leading security and data privacy by AWS.

100s of Integrations

Connect your people, data and systems through powerful integrations.

Mobile friendly

Built for mobile from the ground up. Works on any device, any where.
Discover Worknice Today
Talk to us about your plans and discover how Worknice can help you build a great workplace.
If you have the questions, then we have the answers!
Like our HR Time-off Management software, Worknice's free resource's are created to set HR leaders free to do great work. Discover our free HR resources now.